Come.....Enjoy our Regal Elk with us!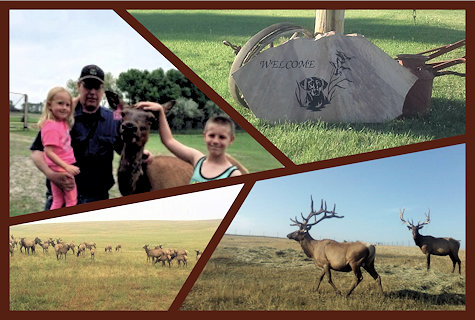 A warm Welcome to the Little Valley Ranch! Our ranch is located in south central North Dakota. Our property is partially wooded, hilly and is host to many beautiful autumn colors each fall. Our native and seeded forage allow us to raise beautiful, healthy Rocky Mountain Elk. We have been raising Rocky Mountain Elk since 1995, and our vital Trophy Bulls are 6x6 or larger.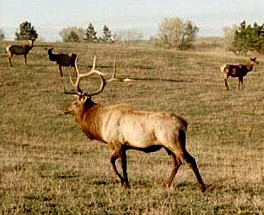 Annually, we allow sales of a limited number of our Trophy Elk Bulls and cows, in order to help maintain a healthy balance in our herd. Sales are allowed for delivery for live hunt bulls at your convenience at location of your choice, or we can help assist with live delivery to have elk meat prepared for your freezer.
We also offer For Sale annually a limited number of our quality Trophy Elk Bulls and Elk Cows for breeding stock.