Opps! The page you are looking for seems to be missing. Perhaps it is being updated or has been deleted. Please try the links to your left hand side.

Amazing Trophy Rocky Mountain Bull Elk - For Sale: Elk Breeding Stock, Elk Meat, Live Hunt Elk Bulls ~ Little Valley Ranch
For more Information please, Phone, Write, or .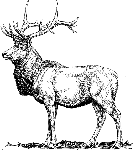 Little Valley Ranch
Tom & Connie Kleven
5099 38th St SE
Medina, North Dakota 58467 U.S.A.
Phone: 701-486-3485

Our Rocky Mountain Elk bulls are 6 X 6 and bigger!